Emergency-Response Vehicles, Mobile Clinics, Mobile Laboratories
For an overview of Aero Conditioner Company's harsh-duty air conditioners, Click here.
If you have a specific application in mind, please complete our Project Inquiry Form for Air Conditioners or Filtration.
An engineer will then prepare a proposal with our recommended solution.
If you have questions about how hazardous/explosive areas are classified, Click here.
For an overview of Aero Conditioner Company's low-maintenance and no-maintenance filtration systems, Click here.
All Aero Conditioner Company products retain their harsh-duty characteristics when modified for hazardous ("explosion-proof") environments. Click here.
If you have more general questions or comments, please use our Contact Form.
Mobile Command Centers
Mobile Emergency Laboratories
Emergency Response Vehicles
Mobile Crowd-Control Towers
Disaster Response Buildings
Traveling Medical Centers
Crew Quarters (Mobile and Stationary)
Mobile Guard Towers
Explosives and Bomb Cooling
Mobile Emergency Management Centers
When you have to be ready for emergencies or to bring medical care to remote locations, you need to know that your facilities and equipment will be ready also. Whether responding to a natural disaster, riot, gas leak, or an outbreak of contagious disease, your emergency vehicles and housing must be able to protect your people and your equipment. This is the time to rely on Aero Conditioner Company's flexibility and tolerance for extreme conditions!
I. Emergency Response
Emergencies vary widely in type, intensity, and location. Aero Conditioner Company's ability to adapt to a wide range of harsh conditions will help assure that your equipment will function and your staff will remain safe. It will cool at high temperatures, and lowif your building must remain sealed to keep out contaminants. It heats and cools in storms — rain, wind or sand. It will tolerate poor quality electricity by using only mechanical controls. A corrosive gas leak will not stop it from functioning. Aero Conditioner Company units can be made safe for all hazardous environments, even those contaminated with possibly flammable or explosive gases or dusts.
II. Remote Locations
The ease of maintenance and repairs assures that even in remote locations without good access to spare parts or trained technicians, you can keep the Aero Conditioner Company air conditioners operating. The US military uses Aero Conditioner Company units partly because the mechanical controls can be repaired even in the battlefield.
III. High and Varying Altitudes
Aero Conditioner Company designs its equipment so that it will maintain its cooling and heating capacity even at altitudes well over 10,000 feet (3,000 meters). If you operate mobile clinics in remote areas, you can count on comfortable conditions for your staff and patients. With our optional air-purification system installed in the air conditioner, UV (ultra-violet) light will kill airborne pathogens to reduce the risks of cross contamination.
Since Aero Conditioner Company designs its units specifically for durability and operations under extreme conditions, they retain their energy efficiency under such conditions. Aero Conditioner Company air conditioners are the "greenest" under harsh conditions.
Reminder about "Explosion-Proofing"
Even when Aero Conditioner Company adapts its units for flammable and explosive environments, they retain all their other harsh-duty advantages and durability. Therefore, they afford a far better return on investment than do residential or commercial units modified for hazardous locations. In addition, Aero Conditioner Company makes a special priority the development and production of robust Division/Zone 1 air conditioners, with and without heat.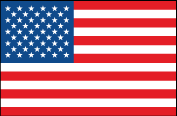 Cage Code: 7DQF4